Built up letters with edge and halo lighting
We can define the boxed letters in Plexiglas and with metal frame as the "parents" of the boxed letters most used today. Thanks to their classic and solid design at the same time, this type of product is timeless and indispensable for the most loyal "signs lovers".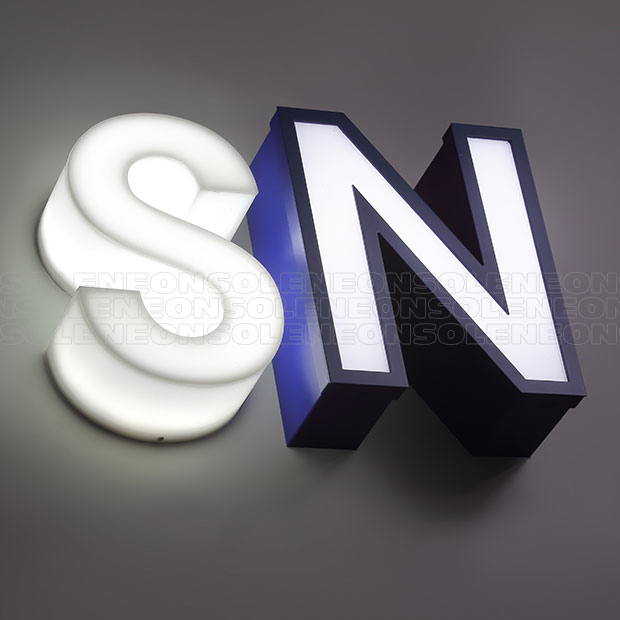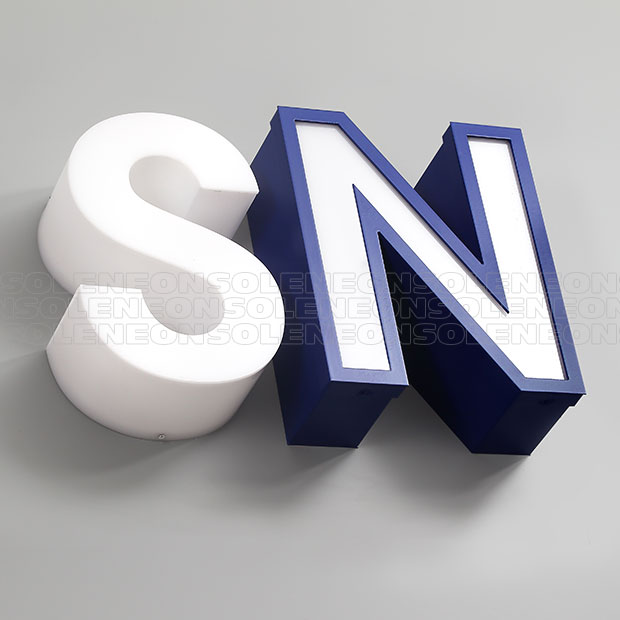 The direct light box letter (S) is made with methacrylate front and sides. The box letter with direct light (N) is made with a back, sides and an angular metal frame (aluminium, AISI 316 stainless steel, brass and copper).
Discover ours offers for

Built-up letters
Discover ours case studies for

BUILT-UP LETTERS