Solid illuminated letters

Easy maintenance
Thanks to the continuous evolution of LED technology, today we can illuminate our methacrylate letters using LED modules. This allows, in the event of maintenance, to be able to replace only the module / s concerned without having to change all the letters of your sign.

Careful design
The luminous solid methacrylate letters are designed in such a way that the LEDs dissipate the heat produced while maintaining the luminous flux.

Versatile and functional
Luminous solid letter signs are an excellent solution for letters and logos with a height between 7/35 cm and a luminous thickness from 2 to a maximum of 3 cm. Thanks to their "fresh and pleasant" line, they are suitable to identify the internal environments.
Do you have an internal environment to brand?
Solid letters are particularly suitable to the characterization of interior spaces. Naming and luminous logos help to design environments capable of transmitting the brand identity.
 How can we install them inside the store?
 • suspended on painted metal tubing;
 • fixed directly to the wall;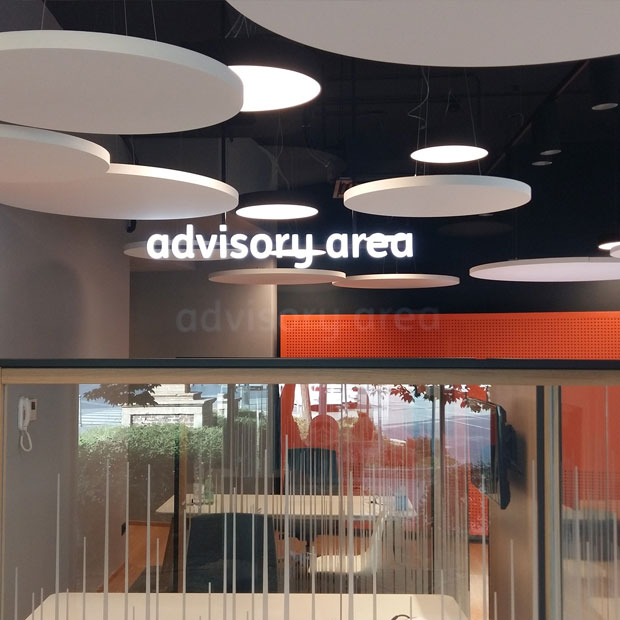 Discover ours case studies for

SOLID ILLUMINATED LETTERS