Slim lightbox with graphic in relief and lateral light
The lightboxes that we have designed and built allow us to meet the communication needs in a diversified way, making the logos bright and clearly visible even with small dimensions and in harmony with the historic centers.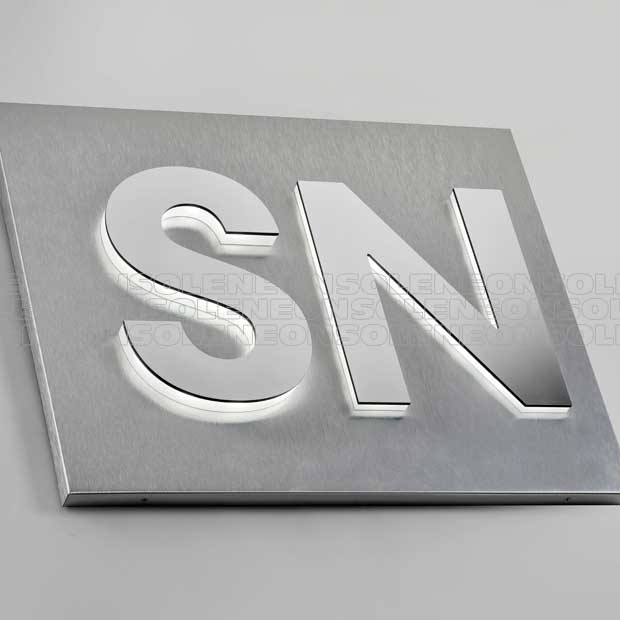 The lightbox's front is made of aluminium composite; while the acrylic graphic is realized with individual elements dovetailed in the front and fastened with silicon and/or polyurethane adhesives. The graphic's front is made of metal and/or aluminium composite (with or without metallic adhesive).
Discover ours case studies for

LIGHTBOXES