Solid acrylic letters with metal sides and direct or halo lighting
The solid methacrylate letters with metal sides can also be used for external communication to your store.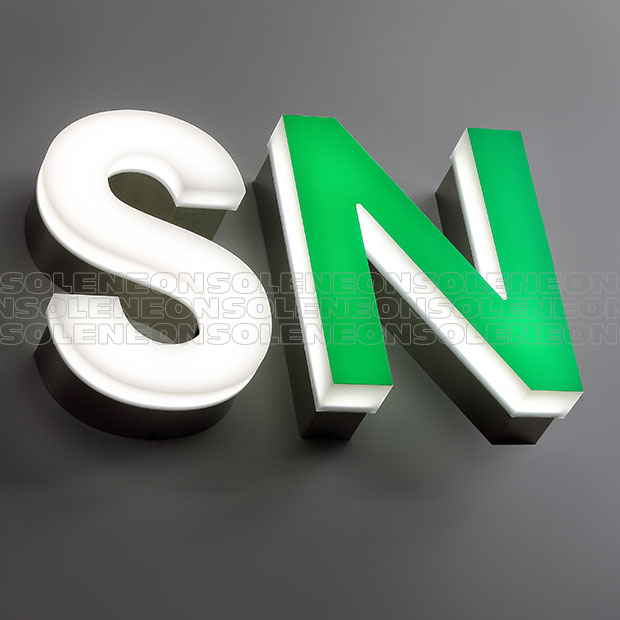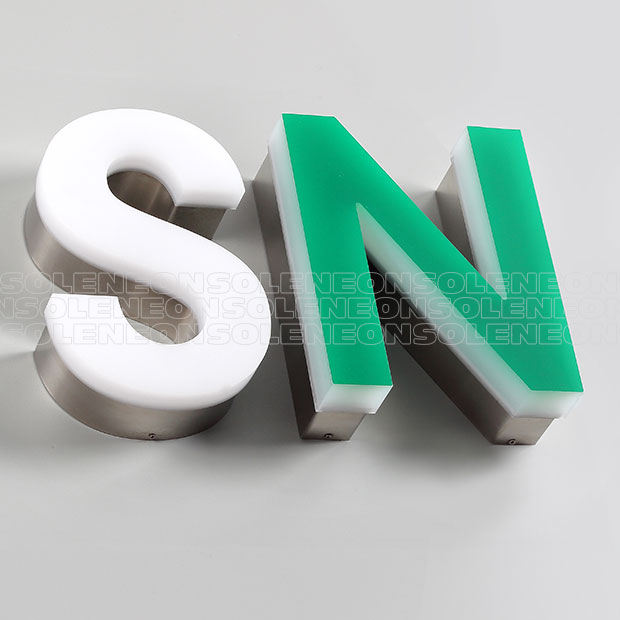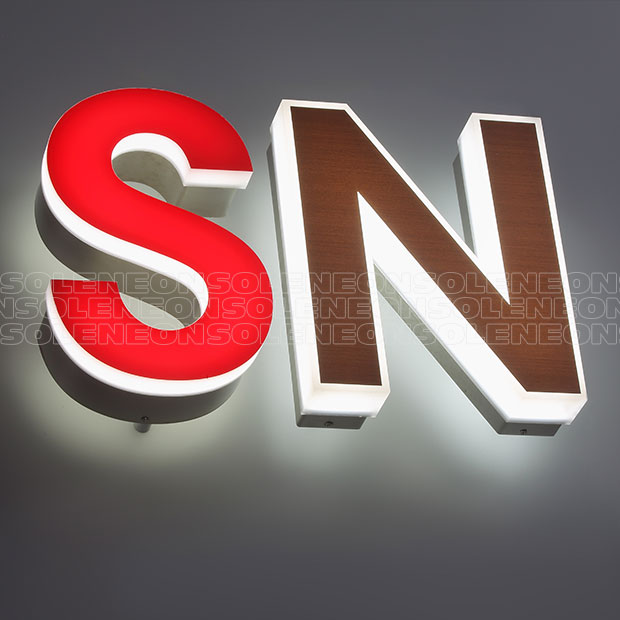 The solid acrylic built up letters with direct and halo lighting have metal sides and watertight joints. The combination of the face protruding slightly beyond the side and the watertight joints guarantees any rainwater runs off immediately, leaving the acrylic face perfectly clean. This solution is ideal for solid built up letters up to 80/100cm. The lighting system can be a direct, lateral or reflected light. Fronts can be decorated with adhesive films, coatings or metal foils.
Discover ours offers for

Solid illuminated letters
Discover ours case studies for

SOLID ILLUMINATED LETTERS